Job Openings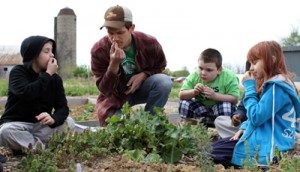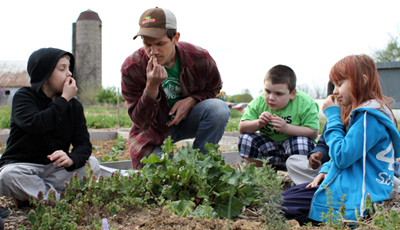 JOB OPENINGS: We are hiring two AmeriCorps VISTA Positions- Click the links below for full description of each.
TERMS: July 2017- July 2018, full time
COMPENSATION: See AmeriCorps VISTA website for compensation and benefits.
THE ORGANIZATION: The Food Literacy Project (a nonprofit education partner to Field Day Farm, a commercial vegetable operation located in Louisville, KY's Hikes Point Area), transforms youth and their communities through food, farming, and the land. Founded in 2006, we provide a hands-on Field-to-Fork Program, which includes student farm-based education, family engagement, professional development, community engagement, and youth development.
In a time of great concern about rising obesity rates, lack of access to fresh foods, as well as the cultural disconnection between people, food, and the earth, we engage youth and families in creating a just and sustainable food system that cultivates healthy people and places. Participants empower themselves with skills to lead healthier lives and discover earth's bounty through hands-on learning. Our outdoor classroom includes 8 acres of sustainably grown vegetable crops, raised bed gardens, greenhouses, farmers, rain gardens, a fruit orchard, and an outdoor teaching kitchen.
GOAL OF THE PROJECT: The AmeriCorps VISTA will strengthen our capacity to serve low-income youth by diversifying resource development efforts and meaningfully engaging stakeholders in our work.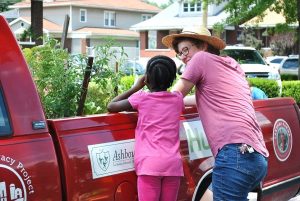 QUALIFICATIONS:
Willingness to accept a high level of responsibility and to seek and accept direction as appropriate.
Ability to define and ensure the achievement of short- and long-term goals, objectives, and outcomes.
Self-directed and organized, with excellent communication (verbal and written) and active listening skills.
Experience as a paid staff for a small, community-based non-profit organization is beneficial.
Demonstrates pride in work and exhibits excellent attention to detail.
Cultivates positive personal and team dynamics among staff and volunteers; establishes and maintains effective working relationships with others.
Flexible and adaptable; possesses a solution-oriented approach.
Be physically able to participate in and lead farm and garden work projects (walking, lifting, kneeling, etc.), and to work outdoors in all weather conditions.
Shares a commitment to the Food Literacy Project's mission; interest and experience in farming, sustainable agriculture, community food security, cooking, and/or nutrition are assets.
Bachelor's degree required.
Must pass criminal background check.
Experience using a computer and applicable software (e.g. Microsoft Office, databases, WordPress); social media and website experience is beneficial.
Must have reliable transportation to the Food Literacy Project's offices on Oxmoor Farm in the Hikes Point neighborhood of Louisville, Kentucky.
 TO APPLY:
Register on the My AmeriCorps site to submit an application for the position.
Fill out the specific MyAmeriCorps Applications (linked beneath the full descriptions)

ALSO, please send a resume and cover letter to Development Director Amy Tolliver by the extended deadline of Wednesday, May 31. Hard copy submissions can be mailed to 9001 Limehouse Lane, Louisville, KY 40222. Electronic applications will be accepted by email to amy@foodliteracyproject.org.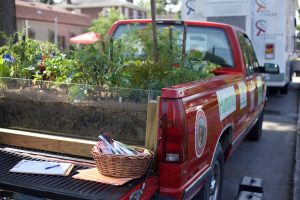 The Food Literacy Project is an Equal Opportunity Employer: The Food Literacy Project emphasizes diversity in both our programs and our staff, and does not discriminate on the basis of race, color, religion, sex, national origin, age, disability, sexual orientation, or status as a veteran in accordance with applicable federal laws.